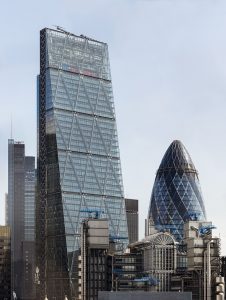 All the climbing of 2016 has taught me so much more about myself as a climber, I am going to need to work on my technique dramatically if I am to turn my 1st place into a Team GB place.
This doesn't mean that I am giving up on my fundraising, now more than ever I want to show my worth and EARN my Resound Hearing Aids, but with my climbing partner currently our of action, as the post title suggests 'The Cheesegrater is going to have to wait'
Just days before Christmas, my climbing partner in crime underwent an operation for a hernia, one that has left him unable to train for a minimum of six weeks.  So with him not even being able to go to the gym until mid-February, let alone climb.  I have made the decision to postpone my climb.
Yes, I can climb with another partner.
No, I am not sharing my climb with 'climbing partner in crime'.
But…… He is my motivator, my muse and my forceful "not let me down until I have reached the top" coach.  It wouldn't be right to climb without him as my belay.
The new date is looking like late March, early April.  But no date is being set until the whole of 'Team T' is fit enough.
First a gherkin; Next a Cheesegrater !! is where I wrote about my challenge back in October, it was hoped that the climb would happen later this month, but health comes first and so, I am going to be cheeky and link you to the Crowdfunding page that has been set up for me, 'HelpTeeHear' where you can see why I am doing all of this.
My world is getting quieter in addition to darker and I'm not happy with it, not one little bit.  I want to be able to keep me, my independence and my love of technology that helps me to do all this.
So, my shameless plug is above, please take a moment to have a look.
And in the meantime, follow me for more updates on the climb and my other adventures.